About JAAN LIH
JAAN LIH OPTICAL CO., LTD. was found in 1983 in Tainan, Taiwan. As a pioneer in the lens and eyewear industry in Taiwan, JAAN LIH has built up its technical leadership for professional design and manufacturing of Personal Protective Equipments (PPE), Sports Eyewear, Sunglasses and High Quality Lenses.
Today our products include Safety Spectacles, Goggles, Sports Eyewear, Sunglasses, Laser Protection Eyewear, Welding Products and Prescription Eyewear. JAAN LIH also manufactures high optical quality lenses, such as Sunglass Lens, Reading Lens, Polarized Lens, Welding Lenses, and also High Quality Visors, Face shields and other PPE related products.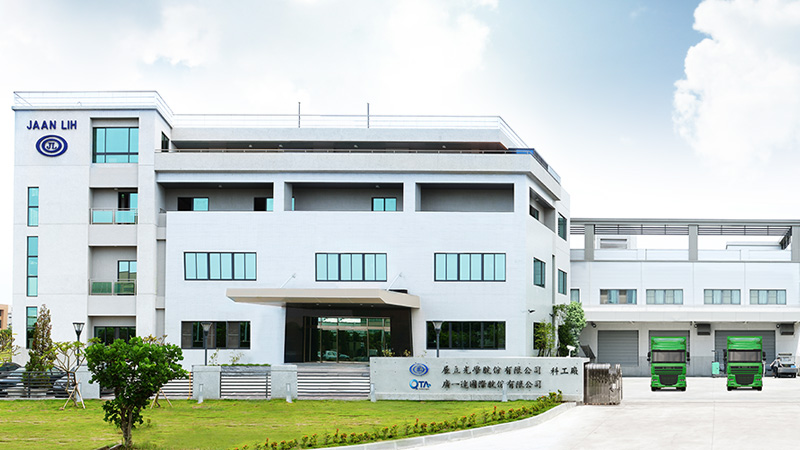 In JAAN LIH, product quality is our first priority. A strong research and development team accompanied with our 24 hours manufacturing sites in Taiwan makes JAAN LIH a competent and quality producer. Thus, combining JAAN LIH's technical strengths, dedicated team and innovative development, JAAN LIH has established a well-known reputation over the years with outstanding ODM/OEM experience.
In order to maintain consistent product quality and ensure products are conformed to different standards, our complete In-house Laboratory enables us to proceed with precise tests and evaluate various measures to ensure that products are conformed to CE, ANSI, AS/NZS, CSA and other standards.
We are a dedicated team with visions to continually providing satisfactory and innovative products with more safety and comfort.